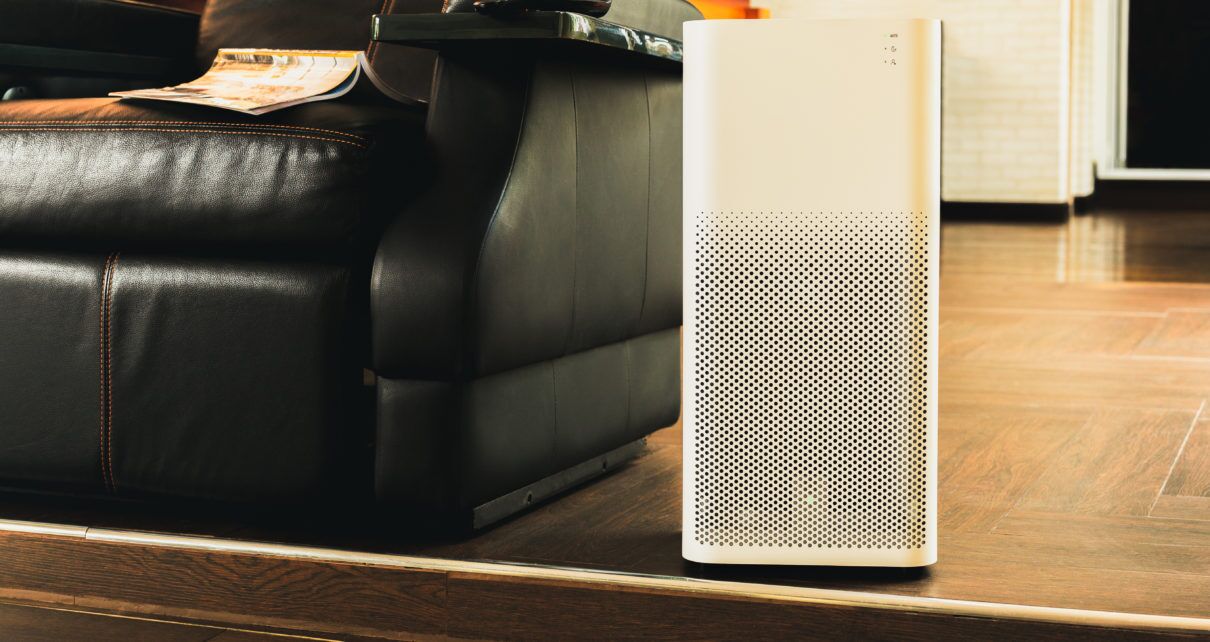 You may feel overwhelmed with the amount of choices you have, so we're here to narrow it down for you. We like to go with name brand recognition, which is why we look to LG. They are a quality brand for all things electronic, and portable air conditioners are no exception. Instead of waiting for the temperatures to max out, read on now to see the benefits in our LG portable air conditioners review, and our top picks.
Another winter has come and gone, and now we get to bask in the glorious spring weather. Of course, this also means that summer is right around the corner. Nothing beats having a nice, cool room during the hottest months of the year, but it's no fun paying to cool down your whole home when you're only sitting in one room. That's where the beauty of a portable air conditioner comes into play, but which one should you get?
What is a Portable Air Conditioner?
As the name implies, a portable air conditioner is a device that can pick up and move from room to room, or push around on the included caster wheels. This is a great luxury compared to window air conditioners, which are designed to be installed and left in place. Whenever you move to a different room, you can bring the cool air with you. If you want to keep your space cool without having to buy an air conditioner for every room, this is definitely an option to consider.
Review: LG Portable Air Conditioners
Currently, LG produces six different models of portable air conditioners. They all have their own unique qualities, but they do share many excellent features. First and foremost is the 3-in-1 functionality. All of their A/Cs can run in Fan mode to recirculate air, Dry mode for extra humid or rainy days, and of course Cool mode, which also works as a dehumidifier.
Another great feature is the 24-hour on/off feature. This lets you put a timer to turn off the air conditioner, so you only use it when you need it. It will also shut off after 24 hours of continuous use so you can't accidentally forget about it and run up the electricity bill.
These air conditioners also sport easy-to-read LED control panels with buttons that don't require a Master's degree to understand. Another small but much-appreciated feature is the washable air filter, another simple cost-saving component.
Now that you know the similarities, let's take a look at the differences in our top three picks.
This is LG's smallest and most affordable portable air conditioner. At 6,000 BTU (British Thermal Units – the measurement of heating or cooling power), this machine can cool a 250 square foot room comfortably. If you're looking for a minimal up-front investment, or you're looking to cool a smaller room in general, then this model will definitely satisfy your needs.
View on Amazon
For faster cooling times, or for cooling a larger room, this 8,000 BTU unit can handle spaces up to 350 square feet. Beyond the additional cooling power, you also get the ThinQ app, which lets you control key features with Hey Google or Alexa. Once you've settled into your favorite spot, it's such a convenience to not have to get up to adjust the fan speed or change the temperature.
View on Amazon
Here, we move up to the top-of-the-line deluxe model. With its 10,000 BTU rating, you can cool a 450 square foot room with ease. You get all the standard features, plus the ThinQ app for smart controls, but that's only the beginning. The DUAL Inverter Compressor will save you up to 40% on energy consumption compared to non-inverter models. It also gives you a simple installation kit to blow the exhaust out a window, keeping the cold air in and the hot air out. This does make it a little less portable, but it still saves you from needing to lift it up and balance it on the windowsill. Although this is the most expensive unit initially, it will save you the most money over time.
View on Amazon
Bottom Line
At the end of the day, you can't go wrong with a portable LG air conditioner this summer. It's really about finding the right model for you and your preferences — and with options like these, we know you'll be able to do just that.