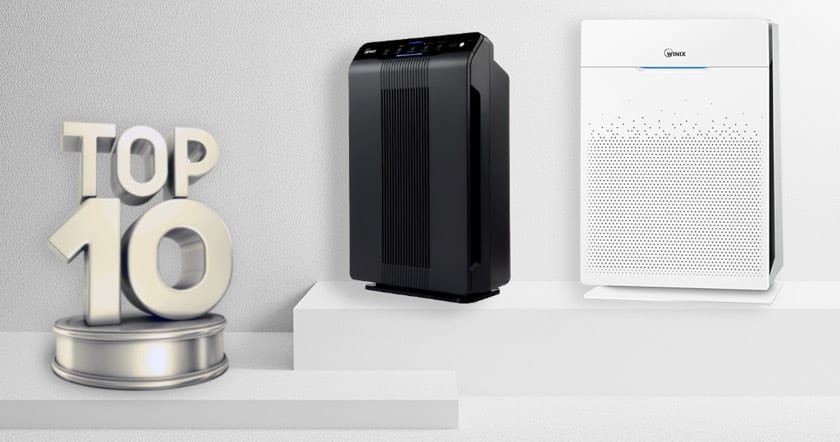 Each year, Home Air Guides updates its best home air purifier guide to include the very best products that continue to outsell—and outperform—other air cleaners in the market.
This year, in 2020, we featured two of Winix America's air purifiers:
Winix 5500-2 Air Purifier (for general use)
Winix HR900 Ultimate Pet Air Purifier (for pet owners)
Winix recognized this honor by featuring Home Air Guides on their blog here:
What we like most about these Winix air purifiers that you'll find highlighted on their blog is that they both use patented PlasmaWave® Technology that can't be found in any other brand of air cleaner.
PlasmaWave® Technology works by creating Hydroxyls to instantly neutralize bacteria, VOCs, odors, and gases without any harmful side effects. It's the safest way to break those pollutants apart with an air purifier.
Two other standout features with the Winix 5500-2 and HR900 include:
True HEPA Filter for removing 99.97% of allergens and smaller particles down to 0.3 microns in size.
Advanced Odor Control (AOCTM) Carbon Filter to reduce indoor odors from pets, smoke, VOCs, and cooking.
If you're looking for a high-quality air purifier to improve the air quality in your home, apartment, or office, Winix has you covered.
The unique multi-stage air purification systems that you'll find in these two air purifiers make them some of the best products you can buy today—which is exactly why they're listed on our Top 10 Best Air Purifiers Guide for 2020.