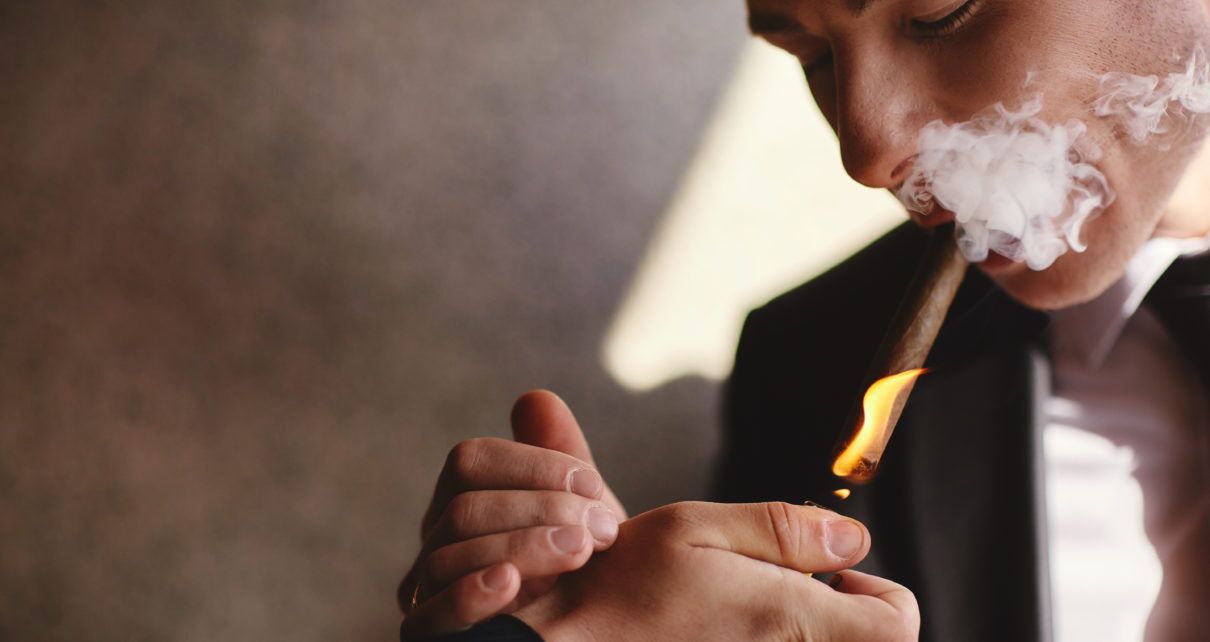 An air purifier is a good choice for removing smoke and especially useful for smokers. But to be considered a good air purifier for smoke removal, it has to have the right features and filters.
Benefits of Using an Air Purifier for Smoke
Air purifiers can also improve other aspects of your air quality aside from just eliminating smoke. Air purifiers eliminate pollutants, including dust, allergens, mold, pet dander, odors, etc. The list of benefits goes on.
Tips for Using an Air Purifier for Smoke
Always replace or clean the filters on a routine basis because cigarette and cigar smoke are very dense.
Keep at least 24 inches of space around all sides and top of the air purifier and do not hide behind furniture or in corner.
Run the air purifier on a 24/7 basis to ensure all smoke particles and odors are removed (and continue to be removed) from the room.
Do not use air fresheners in combination with an air purifier to cover up tobacco smoke odors. The air purifier will just absorb those fragrance particles and this can shorten the filter life.
Keep the windows and doors closed as much as possible where the room air purifier is located.
Many products include a True HEPA filter when shopping for a quality unit, which is an important factor. An Activated Carbon Filter is the real secret behind eliminating tobacco odor inside your home, office, or apartment.
HEPA Air Filter for Smoke Particles
The acronym HEPA stands for "High Efficiency Particulate Air" and you'll find it attached to the word "filter" when searching for an air purifier. But only certain air filters can actually be labeled as a "True HEPA filter." The minimum requirement for this quality filter is that it has to capture 99.97% of particles as small as 0.3 microns that pass through it. If the filter doesn't meet this standard, then it wouldn't be able to capture the finest pollutants that make up tobacco smoke.
At their core, true HEPA filters are ultra-fine, glass-fiber substrates that capture microscopic particles that otherwise easily pass through other types of filters.
Activated Carbon Air Filter for Smoke Smell
Activated Carbon filters are a unique set of filters that are made up of a special type of carbon that has been processed to have ultra-fine pores. The increased surface area allow smoke to be collected through adsorption. Adsorption is the action of the adhesion of molecules from a gas state to a solid surface.
Smoke from cigarettes and cigars is made up of VOCs. In an air purifier designed for smoke removal, the odor molecules become trapped and any evidence of tobacco can't be released back into the air.
The Best Air Purifier for Smoke: Top Picks
Image
Air Purifier Details
Price
VEVA Pro HEPA 9000 Air Purifier

Best overall air purifier
Filters: Filters: Washable Pre-filter, HEPA Filter, Activated Carbon
Coverage: 600 sq. ft.
Warranty: please contact seller for more information.

Check Price
Rabbit Air MinusA2 Air Purifier

Best overall air purifier for smoke
Filters: Pre-filter, Medium, BioGS, Activated Carbon, Customized, Ionizer
Coverage: 700 sq. ft.

Check Price
Levoit Core 300 Air Purifier

Best air purifier for smokers (small air filter)
Filters: Pre-filter, True HEPA, Activated Carbon
Coverage: 215 sq. ft.

Check Price
Levoit LV-PUR131 Air Purifier

Best cheap air purifier for smoke
Filters: Pre-filter, True HEPA, Activated Carbon
Coverage: 360 sq. ft.

Check Price
Austin Air HM400 Air Purifier

Best air purifier for cigarette smoke removal
Filters: True HEPA, 15 lbs. of Activated Carbon
Coverage: 1,500 sq. ft.

Check Price
While many air purifiers are good at eliminating airborne allergens, dust, mold spores, viruses, and other indoor pollutants, they're not all effective for heavy smoke smell. Our goal here is to help you find the best air purifier for cigarette smoke removal and cigar odor that you can trust to clean the air in your home so it doesn't smell like an ashtray or contain second hand smoke.
---
---
---
---
Using an Air Purifier for Smoke: Bottom Line
The best air purifiers for smoke listed above are the top in their league when it comes to getting rid of smoke and odors. The biggest question you have to ask yourself is "How much room coverage do I really need?" That answer should narrow down which air purifier for cigarette smoke removal and cigar smell you should buy.
---
Frequently Asked Questions
Do air purifiers help with smoke and remove odor?
An air purifier can help with smoke and odor as long as it has two types of filters: a HEPA filter and an Activated Carbon filter. The HEPA filter removes visible particles while the Activated Carbon filter gets rid of the tobacco smell.
Is the Dyson air purifier good for smoke?
A Dyson air purifier can be good for smoke but it's not the top option in our expert opinion. The main reasons are the high costs, limited square footage coverage, and air filter choices.
What is smoke made up of?
Many people don't know this but there are approximately 600 ingredients in cigarettes. Smoke is made up of visible particles and invisible particles. The visible elements that you see are primarily made up of carbon, ash, oils, and tar. The invisible volatile organic compounds (VOCs) contain a variety of liquid, solid, and gas particles that travel through the air and then sink into the surrounding environment.
These pollutants contain nitrogen and oxygen along with several toxic gasses including carbon monoxide, acrolein, hydrogen cyanide, formaldehyde, nitrogen oxide, and more.
Does a HEPA filter remove smoke?
HEPA filters do remove smoke particles from cigarettes and cigars that are visible. "True HEPA" filters are the best type for smoke removal because they're specially designed to remove 99.97% particles that are 0.3 microns in diameter. For odor control, your air purifier will need an Activated Carbon filter as it is the only type of air filter that can adsorb tobacco particles that produce a smell.
Can air purifiers help with second hand smoke?
Air purifiers get rid of smoke but the secret is all in the duo of a True HEPA and Activated Carbon Filter. Another good indicator of power is the Clean Air Delivery Rate (CADR). The short version of what is a CADR Rating is that it measures the effectiveness of an air purifier for three pollutants: smoke, dust, and pollen.
The higher the CADR rating is for smoke particles, the better the unit is at filtering it out. A good rule of thumb is to get a smoke filter machine that has at least 2/3 the CADR rating as the total square footage coverage for the device.
How do you eliminate cigarette smoke smell?
One of the easiest ways to eliminate cigarette smoke smell is to use an air purifier. When it's used well, an air purifier is an effortless way to control smoke indoors.
Other things you can do for how to get rid of tobacco smell in a room include:
Wash the walls with soap and water.
Repaint the walls with an odor-sealing primer.
Steam clean the curtains, carpets, and furniture.
Sprinkle baking soda on carpeting, let it sit for several hours, and vacuum it up.
Can smoke smell go through walls?
Cigarette smoke smell can go through walls and can also go through doors, windows, electrical outlets, and ventilation systems. Smoke can easily seep into other rooms of the house.