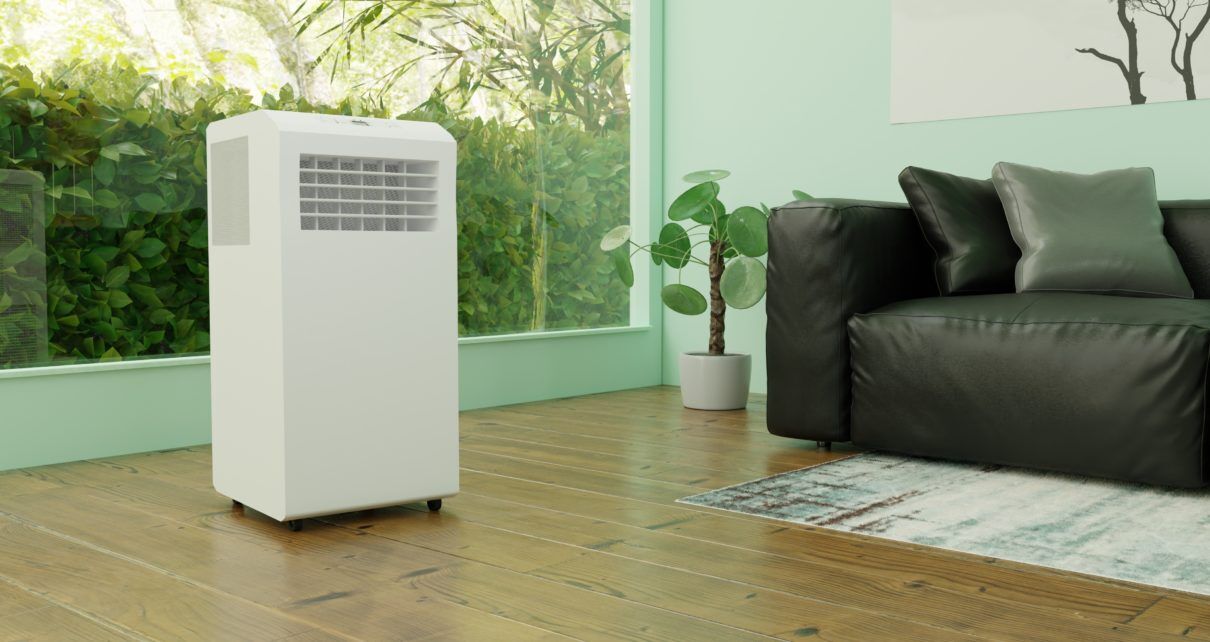 A portable air conditioner is an economical alternative to whole-home cooling. Here at Home Air Guides, we specialize in delivering honest and accurate information about cooling solutions. Today, we'll take a closer look at some of the popular Black and Decker portable air conditioner models.
Summer is just around the corner and that means temperatures are on the rise. If you don't have central cooling, you might try to get away with open windows and fans. That might be a sufficient solution for warm days, but when the temperatures really start to climb you'll find yourself longing for something a little more effective.
What Models Does Black and Decker Offer?
Black and Decker has a well-deserved reputation for producing quality power tools and home solutions. From cordless drills and leaf blowers to vacuums and steam cleaners, they really have it all. Their products are also easy to find on Amazon and in home improvement stores.
When it comes to home cooling solutions, Black and Decker offers a generous selection of portable air conditioning units.
Here are some of their most popular models:
6,000 BTU Portable Air Conditioner with Remote

10,000 BTU Portable Air Conditioner with Heat

8,000 BTU Portable Air Conditioner with FOLLOW ME Remote Control
Black and Decker portable air conditioners are fairly standard in terms of design and function. They come in various sizes with cooling capacities between 5,000 and 14,000 BTU. All of their models are equipped with a remote control so you can adjust the fan speed and temperature from anywhere in the room.
The 6,000 BTU Portable Air Conditioner with Remote is one of Black and Decker's most basic models. It's compact in size and operates quietly. The top-mounted LED display features a 24-hour timer and adjustable fan speeds cool the air as low as 64-degrees Fahrenheit.. It is particularly well suited to small rooms and can be installed quickly and easily.
The 10,000 BTU Portable Air Conditioner with Heat is a little larger, capable of cooling up to 450 square feet versus the previous model's 250 square foot capacity. Not only does it cool as low as 61-degrees Fahrenheit, but it offers heat and dehumidifying functions. This unit delivers year-round comfort with remote control capability and low-hassle installation.
The 8,000 BTU Portable Air Conditioner with Remote Control is one of Black and Decker's moderately sized models. It has a 350 square-foot capability but it's still fairly compact. This model cools the air as low as 64 degrees-Fahrenheit and offers a sleep mode for quiet operation. It is energy efficient and delivers 3-in-1 utility with cool, fan, and dehumidifying modes.
With so many models to choose from, it's easy to find the portable air conditioning unit that is appropriately sized for your space and offers the features you want.
Is a Portable AC Unit Right for You?
No one wants to spend the summer sweating, but a whole-home cooling system can be pricey. If you don't already have central heating, it gets even more expensive. A portable air conditioning unit enables you to cool the room you're in without expending resources elsewhere.
What makes a portable AC unit such a practical solution is that they come in different sizes and you can install them yourself. You simply wheel the unit into whatever room you like, plug it in, and run the exhaust hose to the nearest window. In addition to cooling the air, most portable AC units also have a dehumidifying function.
Another benefit of a portable air conditioner is that you can generally set a timer to turn the unit on and off at certain times. This feature offers convenience similar to the kind of programmable thermostat attached to central cooling systems. Plus, with a remote control, you can turn the unit on or off and adjust the temperature from anywhere in the room.
What to Consider When Shopping
Though certainly not as expensive as central cooling, a portable AC unit can still be pricey, depending what model you choose. If you're going to make the investment, it's worth shopping around to find the right model to fit your needs.
Here are a few factors to consider when shopping for a portable AC unit:
Cooling Capacity
The size of your room determines the BTU rating you need in an AC unit. An 8,000 BTU unit should be sufficient for rooms up to 200 square feet and 10,000 BTU for 300 square-foot rooms. You'll want to up the BTU rating by 2,000 for every additional 100 square feet.
Size and Weight
The higher the BTU rating, the bigger the AC unit will be. Most portable models have wheels for easy transport, but you'll have to think about getting it into and out of the car in the first place. Think about how much space it will take up in the room as well.
Remote Control
You can easily adjust a portable AC using buttons on top of the unit, but it doesn't hurt to have a remote control. This enables you to adjust the fan speed and temperature from anywhere in the room.
Programmability
In addition to remote control convenience, it helps to have a unit that comes with a 24-hour timer that you can program according to your needs.
Additional Features
Again, many portable AC units remove moisture from the air as it cools, but some offer additional features like heating.
Remember, the BTU rating is the best place to start when you're ready to shop. You should have a general idea of the square footage of the room you plan to cool. There's nothing wrong with choosing an AC unit larger than you need, but keep in mind that the size and weight of the unit will increase along with the BTU rating.
Bottom Line
Portable air conditioning units are a convenient and economical way to cool your home without shelling out for central AC. They come in a wide variety of sizes to cool small, medium, and large rooms and they're generally easy to install and maintain.
Black and Decker portable AC units offer reliable performance with remote control convenience. They're available in different sizes to suit your space and many are equipped with additional functions like heat or dehumidifying. If you're looking for a portable AC unit you can count on, we recommend Black and Decker.